Indoor teak furniture care is very important for your indoor furniture can look always beautiful. People love wood furniture, both in classic and modern design, teak furniture is always the number one choice for inside the house. Therefore, it is important to keep the condition in good condition and keep it clean from stains, dust or dirt. In addition, wooden furniture is timeless, even they can be inherited for your children or even big kids.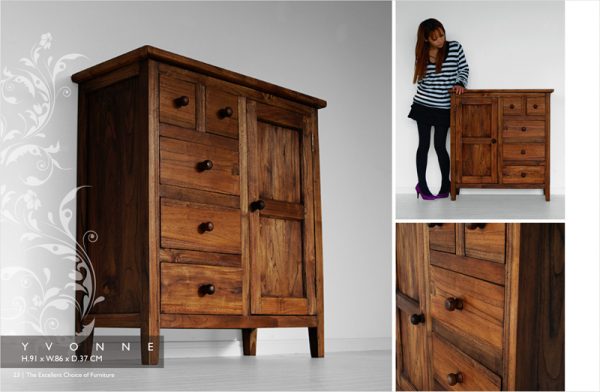 Wooden furniture always brings a natural and distinctive impression in the house, then indoor teak wood furniture care is very important for indoor teak furniture when not cleaned regularly. Stains from coffee, wine, or maybe liquid chemicals can damage furniture. Dirt that is not cleaned for a long time also leave marks or stains, so it can mess up the look of the furniture itself.
You can buy maintenance fluids for indoor teak furniture care at furniture stores that sell furniture cleaners in variety, but most of these cleaning products contain chemicals, which can be harmful to the environment in the long run. More people are concerned with these issues, even some have changed their way of life, including using environmentally friendly products for their daily lives. In addition, because of the environmental damage problem, which is getting worse each day, we should be wise to use products containing hazardous materials.
Alternatively, we may also use homemade cleansers instead of using chemical products, as well as for wood furniture cleaners. Mix 1 teaspoon of olive oil and half a cup of lemon juice. Pour into a spray bottle and then prepare to clean all your furniture. That's simple, is not it? Maybe it's not as strong as chemicals, but it's safer for the environment and certainly for kids. The second alternative is to use a used tea bag which is also possible to clean the indoor teak dining table furniture, the way is as follows:
Put some used tea bags in a liter of boiling water and let it cool. Soak cloth in tea water to remove dirt and paint paint and varnish from your wooden furniture.
If you have Indoor teak wood Furniture that has chrome parts also requires indoor teak furniture care, chrome parts can be cleaned with a mixture of water and baking soda to remove all the stains on it. As a second alternative soak a damp cloth with vinegar to polish the article with chrome surface, if possible you can soak it directly in vinegar. Well, it's very easy to clean your indoor teak furniture with a homemade cleaner.
Wholesale Furniture Product | Indonesia Furniture Supplier
Indonesia Furniture suppliers wholesalers, Indonesia Hotel Furniture manufacturers, suppliers and factory directory, find many product Hotel Furniture manufacturers, suppliers, factories, exporters and wholesalers easily on indonesia furniture and wholesale hotel furniture supplier.
We start our business as Indonesia furniture exporter in 1993 and growing rapidly until now. We declare ourselves as a manufacture and exporter company with legal entity as PT in Indonesia and similar to Public Limited Company (PLC) or an Ltd in the United Kingdom, Ireland or the United States. Aspects of Law and Administration we have had since inception of this company's proofing our seriousness and commitment running this business.
WISANKA Indonesia which is consist of five divisions covered seven products range Indonesia wooden furniture, indoor teak, Indonesia rattan furniture and natural fibers, classic furniture, outdoor furniture, synthetic rattan , decorative lighting and hospitality furniture supplier. The idea is to be one-stop shop by offer multitude furniture product range to our clients moreover to create the opportunity for the company to sell more products.
We believe skill and depth knowledge of furniture are the main foundation for everyone in this company. By those strength and supported with premium design, we will deliver "value" to our customers. We would like to create wide target market not only limited for wholesaler and retailer but also projects including hotel furniture project, villa project, housing project or event restaurant project unexceptional private house and government office. During our 20 years existence in Indonesia Furniture Hotel Suppliers Wholesalers industry those target market is complete adequately.
Hotel and Resort Project Premier Line is well-versed hotel & resort furniture. We have furnished several hotel project in both Indonesia (Jakarta, Yogyakarta, Bali and Bandung) and countries abroad (Bulgaria, Sri Lanka, Jordan, Maldives, Bahrain, Austria, India, USA, Croatia, Panama, Australia, and UEA). Recognizing the essential between furniture and hotel industry, lead us to be well know hotel and resort furniture supplier
INDONESIA FURNITURE SUPPLIER WHOLESALERS
In wisanka, we are accustomed to serve various bedroom furniture for the needs of hotels with various levels ranging from 3 stars to 5 plus stars. there are various choices of material products as basic materials such as teak furniture, mahogany, natural rattan, and others. in addition we are also accustomed to work based on custom design wholesale furniture for hotels and resorts. Some of the best selling styles of furniture include modern bedroom furniture, classic luxury style bedroom furniture, contemporary and colonial bedroom furniture, antique reproduction bed sets, and more ...
do not hesitate to choose you as partner in supplying Wholesale furniture for hotel, restaurant, guest house or your resort.
WHOLESALE INDOOR AND OUTDOOR BAR, RESORT AND RESTAURANT FURNITURE SUPPLIER
This is the best place restaurant furniture supplier to find a wide selection of affordable outdoor furniture for your restaurant, bar, or resort. All of our outdoor restaurant furniture is specially designed for commercial, outside use. We're have restaurant tables and chairs, dining set furniture, outdoor bar furniture, park benches, cafe umbrellas, and more! So if you're furnishing an outside spot, we are sure to have what you're looking for!
On top of having the capability to endure all types of weather, our outdoor
hospitality furniture
is always listed at low sale prices. If you're looking for affordable, quality outdoor furniture for sale, you'll be happy you stopped by! Striving to be your one stop shop, we also carry a line of 
indoor restaurant furniture
, for all your shopping needs! Let us furnish your restaurant, bistro, or café from the inside out! If you have any questions, our sales team would be more than pleased to assist you. Email us now...
SEND INQUIRY
Furniture for living room
Outdoor furniture supplier
Indonesia rattan
Indoor furniture manufacture
Hotel bedroom furniture suppliers
Hotel Chair Suppliers
Banquet Table Suppliers
Bar Stool Suppliers
Wholesale Furniture Hotel Suppliers
Restaurant Chair Manufacturers
Wholesale Hotel Sofa Manufacturers
Wholesale Bed Manufacturers
Luxury Bedroom Furniture Manufacturers
Wood Hotel Furniture Manufacturers
Wholesale Furniture Restaurant Manufacturers
Chairs Restaurant Manufacturers
Solid Wood Furniture Chairs Manufacturer